Student Status Certificate
Certificate of Enrollment
Each semester, after completing registration and tuition payment, you can obtain a Certificate of Enrollment by using one of the following methods:
1. After photocopying the student ID card, go to the Registry Division, Gongguan
Branch Academic Affairs Division for free stamping.
2. Login to the "Student Academic Affairs Information System" on the website 

→

 student status 

→

 print out the Certificate of Enrollment.
3. Login to the "School Administration Portal APP" with your mobile phone, and the "Certificate of Enrollment" can be displayed in real time.
4. You can obtain the "Certificate of Enrollment" ($10 NTD each) by using the "Campus E-Card Kiosk" in the Administration Building of the school headquarters or the General Building of the Gongguan Campus, and the documents will be picked up on the spot.

※Locations of 
Campus E-Card Kiosk
1.Administration Building 1F (Main Campus 

I

)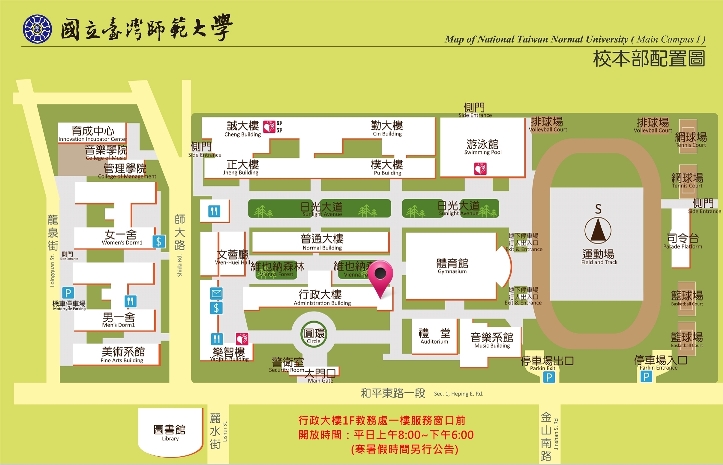 2.General Hall 1F (Gongguan Campus)