Chinese for International Students Courses
 
 Chinese for International Students Courses
【
Undergraduate Students
】
International students should take four credits of Chinese for International Students Courses to waive the credits of "Chinese Reading and Thinking", "Chinese Writing and Expression".
【
Credit and Department Recognize Rules
】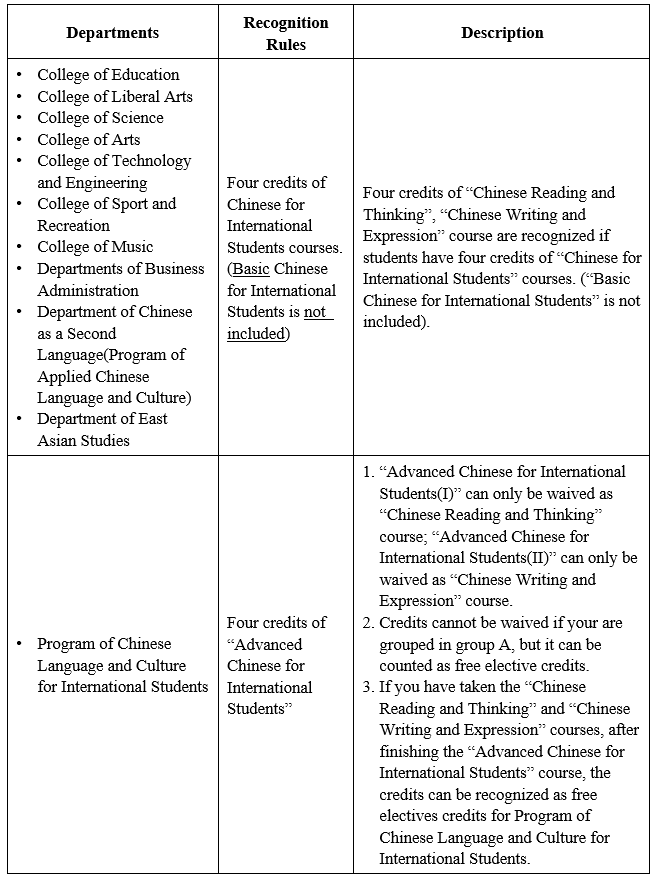 【
Graduate Students
】
We provide graduate students to take the Chinese courses as electives for free.
It will not count towards your credits, however, the courses will be shown on your transcript.
【
Course Information
】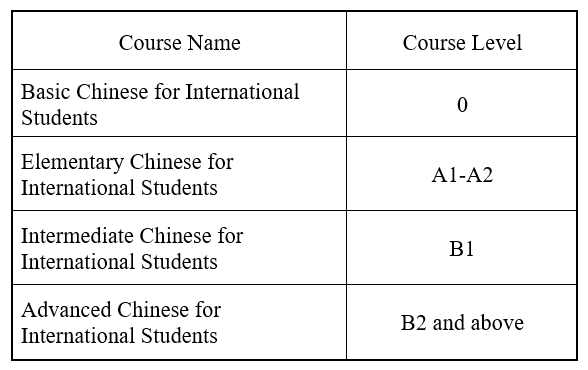 【
Course Selection
】
Students have to participate in International Students Chinese placement test held by NTNU, the class grouping will base on the score of placement test. Chinese Education Division will add the class for international students.
【
Class Changing
】
During the Addition / Cancellation of courses period, students can change the class base on their Chinese level difficulty and situation in class. The student who wants to change the class should get the permission from the class teacher. After getting permission from teachers, please contact Chinese Education Division to apply class changing.
【
The Information of Placement Test
】
Test Time
:
The class time of first week
Test Venue
:
NTNU Extension, School of Continuing Education